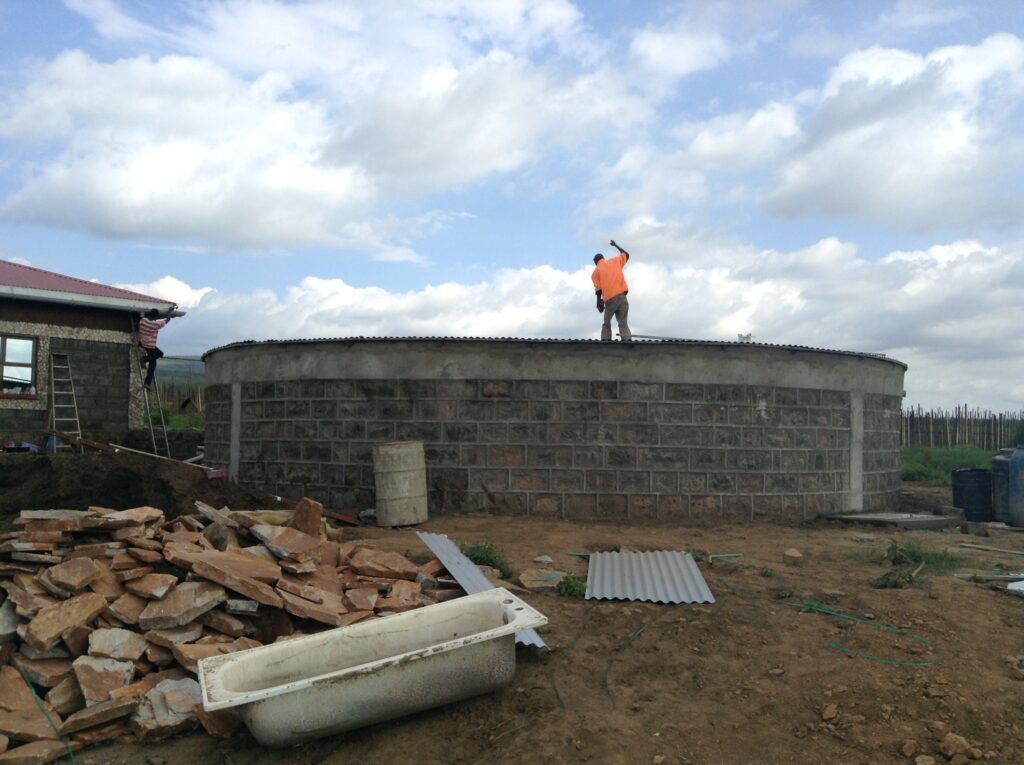 The Limuru and Kikuyu sub-counties in Kenya now house 642 basins newly constructed in this East African country by the National Irrigation Authority (NIA). The basins will encourage the construction of additional irrigation systems that will allow farmers to produce more food crops. According to NIA Director Loice Kahiga, the basins will produce more than 1000 m³ of water to irrigate 324 hectares of land. The irrigation system is expected to boost food production, including horticulture and tea, which sustains 8 million Kenyans ( about 8% of the population). The implementation of this project has also enabled the Kibuyu sub-county to benefit from 189 water tanks and the Limuru sub-county to recover 99.
Good news for farmers
Faith Nanchala is a farmer in Kiambu County, located north of Nairobi, the capital of Kenya. It is one of the localities that benefits from the new irrigation basins. In May 2019, this farmer was concerned about the fate of his corn and bean field due to the uncertainties of nature. The main reason is the scarcity of rainfall. In a report broadcast by Radio France International (RFI), he said that the long drought had plunged him into unprecedented uncertainty. "In March, it rained three times. In April, only once. Normally, my bean plants should be much taller. But look, they're tiny. If the rains don't come, my plants will dry up and I won't be able to harvest anything. In that case, I should go look for work to feed the children. I have three of them. I'll clean houses, things like that".